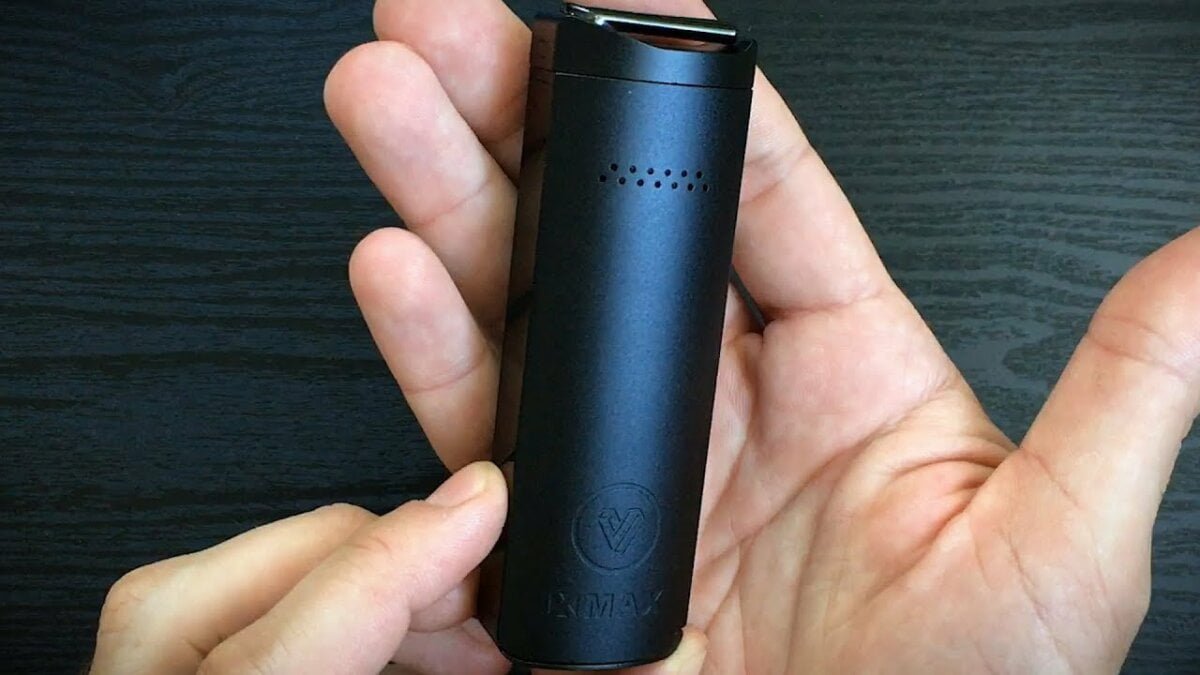 Since its inception almost twelve years ago, the X-Vape brand has produced very high quality vaporizers that are on sale at really reasonable prices. The original Starry vaporizer hit the market many years ago and immediately made a name for itself as one of the best vaporizers with a price tag under 3,000 crowns. This third generation adds better vapor production and an improved magnetic mouthpiece in addition to vibrational response.
---
Discreet design
With a height of 11 cm it is Starry 3.0 Small and elegant, it can be used discreetly and fits easily into a pocket or handbag. The aluminium body of the vaporizer has a square shape, making it feel sturdy and balanced when held. Unlike other small vaporizers, it feels very well crafted.
Starry 3.0 has a ceramic zircon mouthpiece that can be conveniently tilted by turning it. The mouthpiece is magnetic, which seems to be a handy solution. The magnet is quite strong, so you don't have to worry about it opening in your pocket.
Heating
Starry 3.0 is equipped with a ceramic herb chamber, the top of which is oval-shaped with bevelled sides, making it easier to place dry herbs in the chamber.
The vaporizer uses conduction heating technology, which works absolutely great here.
With the Starry 3.0 vaporizer, I have experienced the same problem that the vast majority of small devices have. Because the heat generated has nowhere to dissipate, the mouthpiece gets quite noticeably hotter.
The warm-up time is about 30 seconds, which is a decent number.
Vibration feedback is one of the upgrades of the third version and is quite rare in vaporizers of this price level. It indicates when the device has reached the desired temperature.
Precise temperature setting
Starry 3.0 has precise temperature control and a clear digital display. The temperature range is 100-240 °C and settings are easily made using the buttons next to the display.
The digital display shows the current temperature, target temperature, timer status and battery level.
Replaceable battery
The Starry 3.0 vaporizer is powered by a removable battery, an option that isn't exactly common in portable vaporizers, although vape users (myself included) would like it. If you're on the go or don't have a charger available, you can simply swap out the dead one for a new one and continue using it.
The possibility of replacement is also useful in case of damage. Unlike the built-in batteries that are common in other devices, using a replaceable battery makes the vaporizer a longer-lasting piece and easier to repair if the battery fails.
A fully charged battery lasts approximately 6-8 sessions, depending on the temperature setting. Charging takes about ninety minutes, which is average, but if you can't wait, the vaporizer can be used while charging.
Quality par
Considering the price and size, the Starry 3.0 surprisingly produces a solid amount of tasty vapor. However, the vapor quality is not on par with high-end vaporizers that sell for much higher prices.
Evaluation
The Starry 3.0 is a well-made device that offers great value for its price. It is equipped with features that are common only in more expensive vaporizers. These include an aluminum body, precise temperature control, an LCD display, and a replaceable battery.
If you're looking for a high-performance or the highest quality vaping experience, the Starry 3.0 may not live up to your expectations. However, if you are looking for a small vaporizer at a decent price, it will definitely be a good choice, even as a backup or travel device.
Conclusion
Starry 3.0 uses technology that is proven in practice. The device richly fulfills the saying "a lot of music for little money".
---
Technical Specifications
Starry 3.0
Height: 11 cm
Width: 3.4 cm
Depth: 2.4 cm
Weight: 120 g
Pros
Really favourable price
Surprisingly high quality pairs
Replaceable battery
Small dimensions
Warm-up speed
Vibration response
Cons
Conduction heating (but it's more about personal preference)
Possibility of unintentional switching on - the usual five presses are not required to switch on, but only one long press
---
Rating 86 %
Related posts